Could Geothermal Energy Be the Right Fit for Your Home?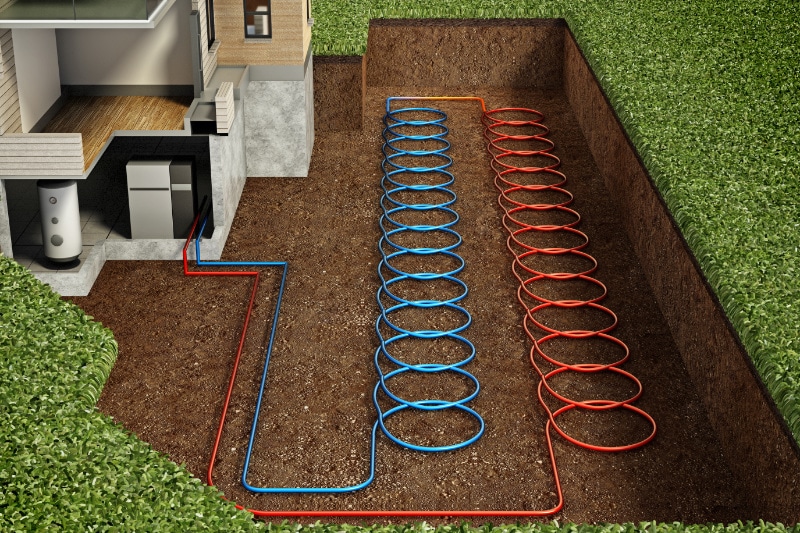 Winters are long and hard in our area, and while people know how to keep warm, prudent homeowners are always looking for ways to lower their monthly heating bills. Depending upon your situation, alternate forms of heating such as geothermal energy could prove to be an excellent fit.
Advances in geothermal energy have made options on geothermal heating not only feasible, but surprisingly affordable as well. An up-front investment can pay dividends for years to come, not only in terms of heating reliability, but for the costs saved on winter bills. Here are a few things to think about to see if geothermal energy is a good fit for your home.
How Does Geothermal Energy Work?
The name "geothermal energy" conjures up images of volcanoes and hot springs, both of which are in short supply. In truth, geothermal energy relies on ground-source heat pumps, which are planted beneath the surface of the earth. The top layer of the earth's crust serves as insulation against changes in the weather, which means the ambient temperature of the ground never changes once you dig down past about 15 feet or so.
In a geothermal energy system, ground-source heat pumps – essentially tubing which facilitates circulating coolant – are planted beneath the property. As the coolant circulates, is absorbs ambient heat from the ground and releases it into your home, then returns to the ground again to repeat the process.
What Are the Benefits to My Home?
Geothermal heating requires a certain amount of property space in order to install the heat pumps, but far less than laymen may think. Vertical pumps and other techniques can be used to ensure that even homes with a small amount of parcel space can install and use a geothermal heating system.
In exchange, the benefits are considerable, and include:
Lower energy costs. Geothermal systems use much less energy to operate, which translates to lower monthly utility bills. They can be used to cool your home in the summer as well as warming it in the winter, providing excellent value all year.
Low maintenance. Since the bulk of the system is underground, it doesn't suffer erosion from the elements or similar issues requiring maintenance and repair on other systems.
Long-term benefits. Geothermal energy systems usually cover the cost of installation within 5 to 10 years. Considering that geothermal systems can last 25 years or more, the installation of one represents a wise long-term investment in the value of your home.
Spring is a great time to upgrade or replace an older heating system, which can pay huge dividends when the temperatures start to drop next winter. As February turns to March and the temperatures rise, now may be the ideal time to learn more about this exciting option. For homeowners interested in geothermal energy for their homes, call on us today! We can go over your options and find a system that works for you!
Contact Our Dedicated Team of Professionals
For Both Residential and Commercial Heating, Cooling,
Plumbing, and Electrical Services!