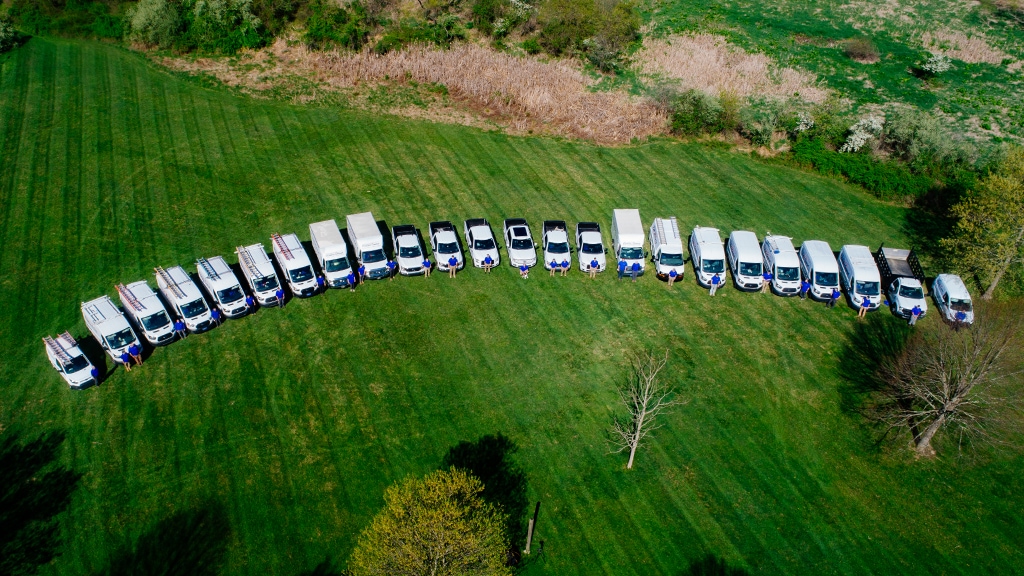 You can trust Chadds Ford Climate Control to repair or maintain the oil furnace in your Kennett Square, PA, home.
Approximately 5.3 million homeowners in the United States rely on oil for heating, according to the U.S. Energy Information Administration (EIA). Oil furnaces provide a dependable heat source without the need for natural gas.
Our team at Chadds Ford Climate Control installs only the finest oil furnaces in Pennsylvania. Additionally, we service all major brands of heating, ventilation, and air conditioning (HVAC) equipment. Call us today for a free consultation about your next project.
Lower Your Energy Bills
Want to pay less in utilities? Consider purchasing a high-efficiency unit—you'll save plenty in the long run. ENERGY STAR®-certified furnaces are up to 15 percent more efficient than standard ones, which can take a sizable bite out of your energy expenses.
What Kinds of Oil Heating Are There?
There are three subtypes of oil heating. One is a furnace; the other two are a type of boiler. 
Warm Air
These forced-air units work essentially the same as gas furnaces. First, they warm the air in the heat exchanger. Next, a system of blowers (motorized fans) circulates the air into your ducts. Finally, the warmed air exits through vents to boost the temperature inside your home.
Hot Water
These systems use burners to boil a tank full of water—the water cycles through pipework inside your home. Then, the hot water warms up the heating modules in your home through baseboards, radiators, or radiant-floor-heating. 
Steam
Steam units are much like hot water units—they use burners to boil water in a tank. They also are a form of radiant heating. The difference is that they disperse steam instead of liquid water throughout the pipework in your Kennett Square, home.
Oil Furnace Installation and Replacement
Need a new oil furnace for your Pennsylvania home? Chadds Ford Climate Control has a team of certified HVAC experts ready for the job.
Finding the right contractor to install your HVAC equipment is every bit as important as the model you purchase. We provide constant hands-on training to our team members to keep them current with all the latest trends in the industry.
Plus, our financing options give you the flexibility to pay on your schedule—call today to learn more.  
What Are the Signs I Need a New Oil Furnace?
Oil systems have an advantage over natural gas units—they last longer. A well-maintained oil furnace will provide 25 years or more of quality service. Gas furnaces start losing steam after 15 to 20 years.
But the day will come when you need to replace your oil furnace. Some signs include:
Inconsistent heating from room to room
Recurring need for repairs
Requiring more oil than usual
What Can I Expect During an Installation?
Here's how our installations work:
We perform a load calculation to find a furnace tailored to your home.
We provide you with a plan and upfront estimate—no commitment required and no hidden fees.
We install your unit to spec and triple-check it for optimum performance and safe conditions.
Oil Furnace Repair
Are you feeling a draft? Our HVAC repair specialists are standing by in Kennett Square, PA, whenever you need us.
We offer 24/7 emergency services because there's never a good time to lose heat.  
Give us a call right away if you have any problems with your heat, including:
Irregular smells or noises
Short cycles
Your home won't warm up
Oil Furnace Maintenance
Did you know most manufacturers require regular maintenance to keep your warranty on their product? Seasonal checkups are vital for preserving your HVAC system. It keeps utility bills low, helps you avoid paying for repairs, and increases the lifespan of your equipment.
Our Service Agreements keeps you covered year-round. You'll be notified when it's time for service—plus, you'll receive perks and discounts. Get in touch with us today to learn more about the benefits of joining.  
Call Today for Oil Furnace Installation, Repair, and Maintenance
Chadds Ford Climate Control is located in nearby Kennett Square, PA. Call us today to care for your oil furnace. Make your appointment by phone at (610) 388-9333 or request service online.
Need Oil Furnace Service?