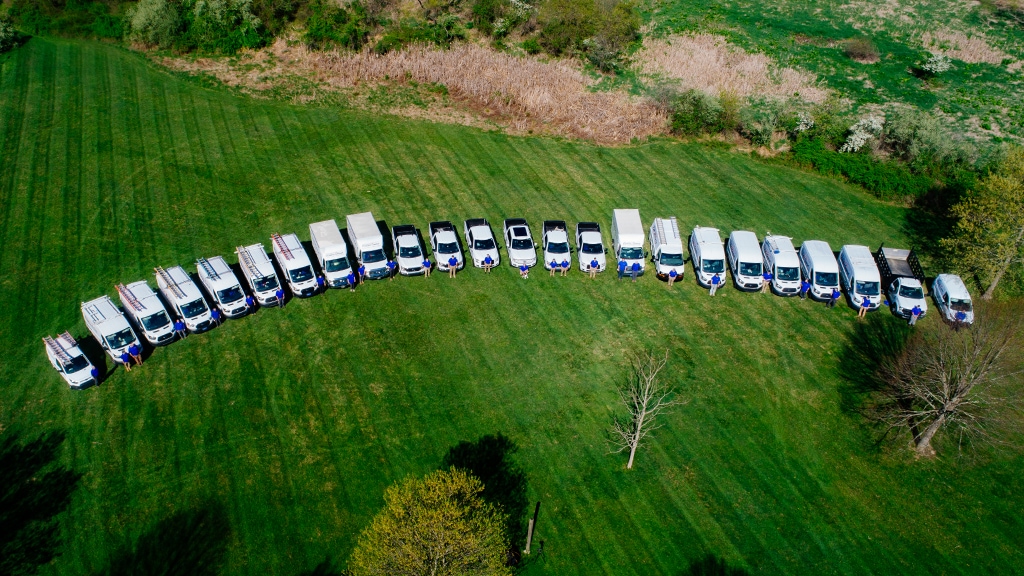 Water Softeners, Plumbing Repair, and Plumbing Services
Looking for water heater installation, repair, or maintenance here in the Kennett Square, PA, area? Do you need to install a sump pump or any household plumbing fixtures—such as toilets, sinks, showers, tubs, faucets, or pipes? The experts from Chadds Ford Climate Control have the experience and resources to provide the service you need.
The daily importance of a sufficient supply of clean water and the removal of dirty water cannot be overestimated. Trust that Chadds Ford Climate Control answers your requirements promptly, accurately, and affordably. By relying on proven methods, providing premier products, and hiring only the most qualified technicians, we ensure your long-term rewards.
Emergency Plumbing Service in Chester Heights, PA | Water Softeners in Thornton, PA | Plumbing Repair in Pocopson, PA
Chadds Ford Climate Control specializes in installing and repairing gas water heaters, electric water heaters, and tankless water heaters. We provide free, no-obligation consultations to assist you in determining the exact style and size to perfectly suit your specific household or commercial circumstances. Offering the most advanced water heater technology available and skilled installation, we make it affordable and easy to enjoy superior comfort, convenience, and energy savings.
Considering that heating water adds up to 20 percent of the average home's energy budget, your choice of a water heater impacts more than just comfort and convenience. Drawing from extensive industry background, our Chadds Ford Climate Control professionals explain options and offer knowledgeable recommendations.
While storage tank heaters seem to vary only in size, they are not all the same. Investing a bit more buys a superior water heater. Units with longer warranties usually feature larger heating elements, thicker insulation, and thicker/longer corrosion-fighting metal anodes. Larger heating elements speed up water heating, increasing the hot water available to the household. Thicker insulation reduces heat loss.  Corrosion-fighting metal anodes prevent scale that can shorten the life of the heating element. It is also important that the tank provides a drain valve situated near the base of the unit for draining purposes. Brass drain valves are more durable than plastic.
Consider the installation of a tankless water heater!
Some of the advantages of a tankless water heater include an endless supply of hot water, no waiting for water to heat up, and fresh, clean water that has not sat in a tank absorbing rust and other contaminants. These cost-effective modern alternatives are about the size of the average suitcase and require little space.
Your tankless water heater can easily be mounted on the wall. They do not require a pilot light, eliminate standby energy waste, and eliminate the concern of flooding caused by a ruptured tank. While a tankless water heater is a more significant investment, they offer an extended warranty period, and last much longer than traditional tank water heaters. Contact Chadds Ford Climate Control for more information, and we will give you all the pros and cons to help you make the best possible choices.
Home Water Treatment Services and Water Softeners
At Chadds Ford Climate Control, your family's health and safety are important to us, which is why we offer home water treatment services to ensure that the water you ingest is pure, safe, and contaminant-free. Our team specializes in water filtration services, treatments, and softeners. We would be happy to sit down with you and find the right water filtration service or product that leaves you with nothing less than pure, clean, safe drinking water.
In addition to water filtration, we also offer water softeners and treatments. Having hard water can cause dry skin, rust stains on faucets, and water spots on dishes. With the help of our technicians, we can help take care of your hard water issues and get you and your family back to feeling comfortable.
For Plumbing Services, Repairs, and Installations you Can Depend On, Contact Chadds Ford Climate Control today!
As a well-known source for plumbing services and repairs in Pennsylvania's Chester and Delaware counties, our licensed professionals from Chadds Ford Climate Control are prepared to handle any difficulties you may experience with your water heater. While a corroded storage tank is probably beyond help, a leaky drain or pressure-relief valve, or burned out heating element, is usually able to be fixed. Providing knowledgeable diagnosis of both minor and major issues, we always look for the most cost-effective solution.
Trust that we arrive equipped with a range of replacement parts and state-of-the-art tools, enabling us to complete most projects in single visits. The certified technicians from Chadds Ford Climate Control handle your plumbing needs effectively and affordably.  We respect your home and Kennett Square, PA, area property, arrive on time, and clear away all debris and discarded equipment. Family owned and operated, we uphold an unwavering commitment to quality
Chadds Ford, Kennett Square, PA, West Chester, Glen Mills, Landenberg, Malvern, and Paoli, PA