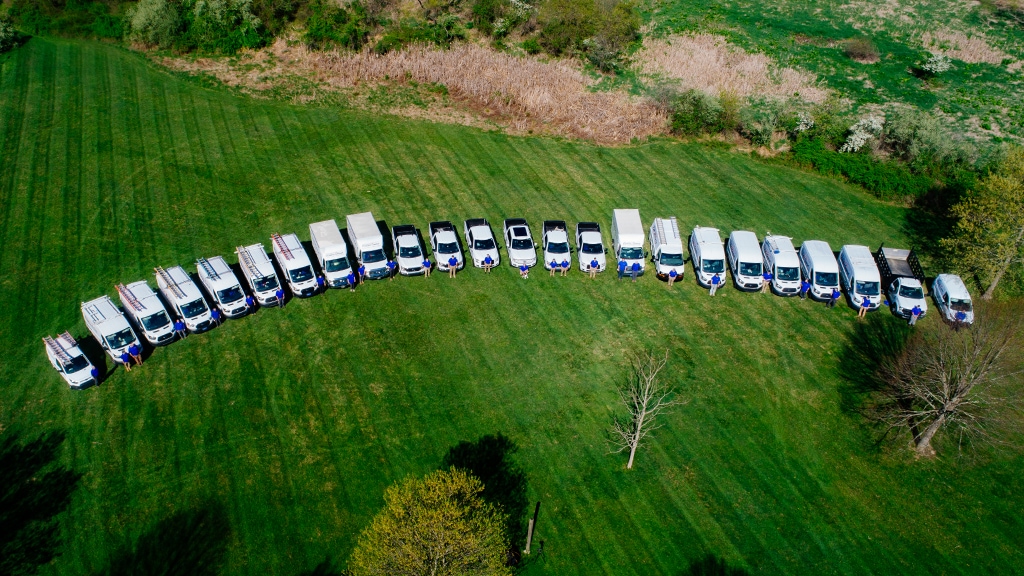 Furnace Installation, Furnace Replacement, and Heating Installation
Through a diverse range of quality products and services, Chadds Ford Climate Control meets your specific comfort requirements. Whether you are building a new home or looking to upgrade temperature control in an established home, we custom design a system that meets your highest expectations for performance, convenience, and efficiency. As a Bryant Factory Authorized Dealer, we are held to exacting standards of business practices, customer service, and technical know-how.
Our team of certified technicians continues factory training, remains ahead of industry developments, and adheres to strict installation procedures. We maintain an organized project from start to finish, ensure that each step is completed accurately, and deliver lasting and rewarding results. Our team of dedicated, fully equipped, and experienced professionals eliminates costly mistakes and delays. Through our commitment to excellence, you can enjoy a greater return on your investment.
Heating installation service you can count on!
As a proud family-owned-and-operated company, Chadds Ford Climate Control treats you as an individual rather than just another sale. We do not answer your specific circumstances with out-of-the-box solutions but custom design/build a system that achieves your goals for energy savings, modern conveniences, heating capacity, and cost.
Whether you are considering the advantages of a hybrid heating system, furnace, heat pump, or boiler, proper sizing is critical to ideal performance. Oversized equipment costs more to purchase, never reaches optimum efficiency levels, and will suffer greater wear and tear due to repeated startup and shutdown. Inadequately sized equipment will fail to provide sufficient comfort and succumb to shortened service life due to constant operation.
Replacement systems should never be sized based on the previous model because of energy-saving measures that may have been completed over the years. Added insulation, new windows, renovations, and age and number of occupants impact the heat gain/heat loss, changing load requirements. Trust that the specialists at Chadds Ford Climate Control factor in all the details—both big and small—that affect precise temperature control. We also look ahead, ensuring that your new system satisfies your comfort throughout the coming years.
Reliable Heating Installation Throughout Chadds Ford, Kennett Square, West Chester, Glen Mills, Landenberg, Malvern, and Paoli, PA, Is Crucial—Use Our Trusted Service!
At Chadds Ford Climate Control, no job is too big, too small, too complex, or ever taken for granted. When you contact us for your heating service needs, we focus our considerable resources on completing your project both quickly and efficiently. We take the time to understand your expectations, ensure you take the very best advantage of the groundbreaking technology on the market today, and familiarize you with the operation and features of your new heating system.
Our extensive industry background, state-of-the-art equipment, top-quality systems, and unwavering professionalism benefit you most! For a broad range of options and personalized attention that ensures a satisfying experience, contact Chadds Ford Climate Control at (610) 388-9333.  We provide service throughout Chadds Ford, Kennett Square, PA, West Chester, Glen Mills, Landenberg, Malvern, and Paoli, PA, managing the brutally cold winters with heating solutions that keep you wonderfully warm year after year
Furnace Replacement in Pocopson, PA | Heating Installation Chester Heights, PA | Heating System Replacement Landenberg, PA
Need Heating Installation Service?