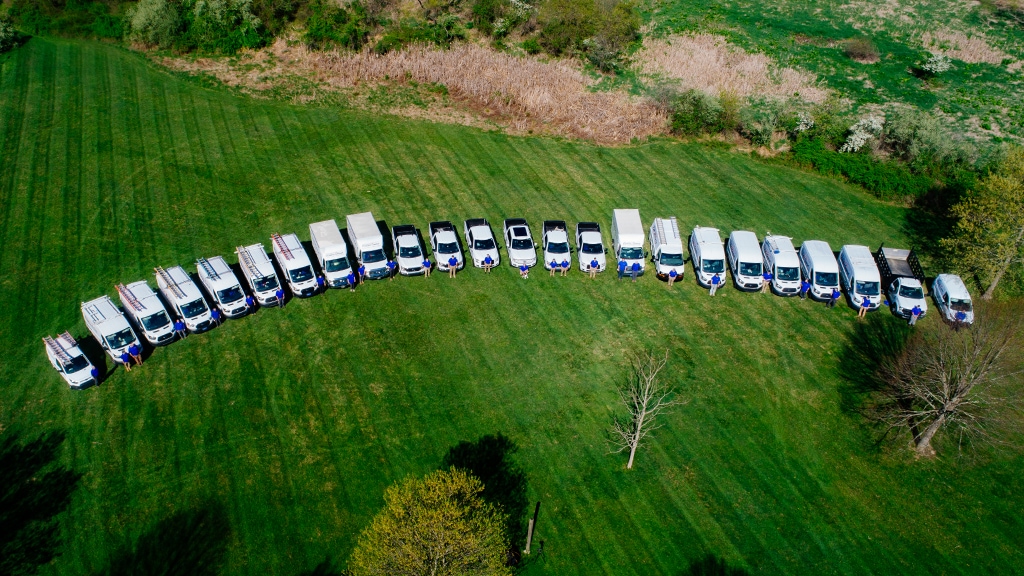 Geothermal HVAC, Geothermal HVAC Repair, and Geothermal Heating and Cooling Systems
Geothermal systems provide superior performance regardless of extreme weather conditions here in the Kennett Square, PA, area. With efficiency ratings from 350 to 550 percent, geothermal systems outperform conventional heating units, use less energy to operate, and save you money. Contact Chadds Ford Climate Control for knowledgeable recommendations and installations.
You can expect to lower your utility bills by anywhere from 40 to 80 percent. Our licensed technicians are exceptionally qualified in designing, implementing, and servicing geothermal heating and cooling systems. We offer free consultations and are always happy to explain the ins and outs as well as the immediate and ongoing rewards of geothermal comfort.
Find out if a geothermal HVAC system is right for you!
While many people are just catching on to the tremendous advantages of geothermal heating and cooling, the technology is not new. Our team from Chadds Ford Climate Control brings industry resources, many years of experience, and in-depth training to every job. As a Bryant Factory Authorized Dealer, we participate in continued updates specific to advancements in technique and technology. Know that your project will be handled with the highest level of professionalism from start to finish, addressed as quickly and efficiently as possible, and completed to your satisfaction.
Family owned and operated, we understand the costs, demands, and stress that can come with extreme weather conditions. We are committed to delivering affordable, reliable, and straightforward solutions that ensure superior comfort and lasting value. Contact Chadds Ford Climate Control in Chadds Ford, Kennett Square, PA, West Chester, Glen Mills, Landenberg, Malvern, and Paoli, PA, and across Pennsylvania's Chester and Delaware counties to experience the difference of personalized attention and quality service.
Some of the many benefits of geothermal heating and cooling include:
Reduced Utility Bills—A geothermal system can heat and cool the average 2,000-square-foot home for as little as one dollar per day. Needing minimal amounts of electricity to transfer heat to and from the ground to your home, the system generates approximately four units of energy for every unit of electricity.
Environmentally Responsible—The U.S. Environmental Protection Agency (EPA) recognizes geothermal as the most environmentally conscientious heating and cooling option on the market today.
Less Maintenance—Your geothermal system needs only periodic checks and filter changes to operate dependably, year after year.
Peace of Mind—Geothermal systems do not burn fossil fuels, such as natural gas. Hazards of combustions, such as flames, fumes, odors, hot surfaces, formaldehyde, and carbon monoxide, are nonexistent.
Investment Return—A geothermal system is a rewarding investment.  Significantly reduced utility bills and maintenance needs can easily help you recoup the cost of installation in three to five years.  Remember, your home will be perfectly comfortable for about one dollar per day!
Hot Water Benefits—Your geothermal system can supplement your conventional water heater, trimming up to 30 percent off your annual hot water costs.
Amazing Service Life—Located indoors, the geothermal unit is protected against the wear and tear of weather extremes. Depend on it to provide more than twenty years of service! Expect the ground loop to meet your highest expectations for fifty years!
Ultra-Quiet Operation—Drawing upon the same basic idea for operation as your refrigerator or freezer, your geothermal system is wonderfully quiet.
Geothermal HVAC Installation in Pocopson, PA | Geothermal HVAC Repair Glen Mills, PA | Geothermal HVAC Service Kennett Square, PA