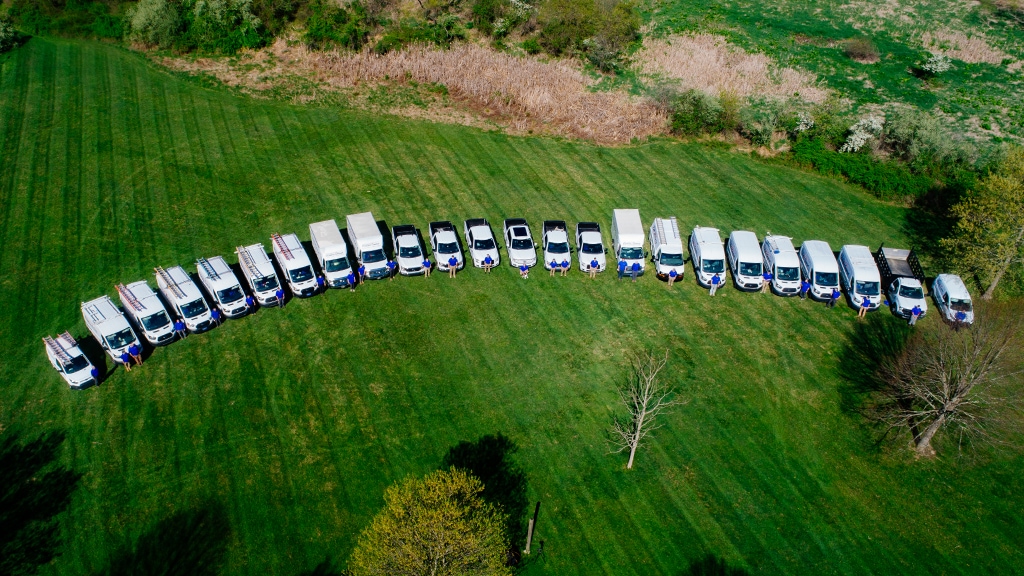 Backup Generator Installation, Backup Generator Service, and Backup Generator Repair
Whether you are at your Kennett Square, PA, area home or away, you can easily overcome the disruption, inconvenience, and damage caused by a sudden power outage. Backup generators are permanently installed and always standing by to deliver power directly to your home's electrical system.
If you lose power for an hour, a day, a week, or even longer, you will not lose the availability of major appliances and electronics. Your safety, property, and everyday life are always protected. Talk to Chadds Ford Climate Control for the most innovative and durable products on the market. We install only proven-reliable units and ensure the greatest value from your investment.
We Will Give You Peace of Mind with a Dependable Generator!
By working with you and carefully considering the exact needs and expectations of your household or commercial space, our experienced technicians from Chadds Ford Climate Control provide accurate recommendations. Installation is completed quickly, neatly, and to the highest quality standards. We strongly recommend our Service Agreements to protect ongoing performance.
While the use of your backup generator is sporadic, you want to make sure it is ready to safely, properly, and reliably handle your needs when the time comes. With affordable and comprehensive maintenance, our specialists from Chadds Ford Climate Control perform the necessary upkeep, extending service life and promoting superior operation.
Contact Chadds Ford Climate Control for the Installation and Services of Your Backup Generator Throughout Chadds Ford, Kennett Square, PA, West Chester, Glen Mills, Landenberg, Malver, and Paoli, PA!
Some of the benefits include:
You will enjoy complete peace of mind with an automatic, reliable source of backup power.
Backup generators run on natural gas or liquid propane, so you never need to worry about refueling during extended power outages.
Most power outages happen during weather extremes, right when you really need dependable operation from your sump pump and HVAC systems.
When a power outage occurs, backup generators are up to capacity and generating electricity within a matter of seconds.
You do not need to be on-site to manage the backup generator. It automatically starts up, continues to operate, and safely transfers power back.
Uninterrupted power eliminates spoilage of food and damage to temperature-sensitive material.
Your electronics, appliances, and temperature control systems experience none of the disruption or damage associated with lengthy power outages.
Backup generators allow you to power your entire home or facility or single out individual appliances.
Quality products and skilled installation from Chadds Ford Climate Control protect the safety and value of your investment.
To keep your generator operating in peak condition, Chadds Ford Climate Control handles all of your service and repair needs.
With a service contract from Chadds Ford Climate Control, you will know your backup generator is always ready when you need it.
Professional maintenance answers warranty requirements for continued coverage.
Backup Generator Service in Malvern, PA | Backup Generator Installation in Chester Heights, PA | Backup Generator Repair in West Chester, PA
Need Back-Up Generator Service?