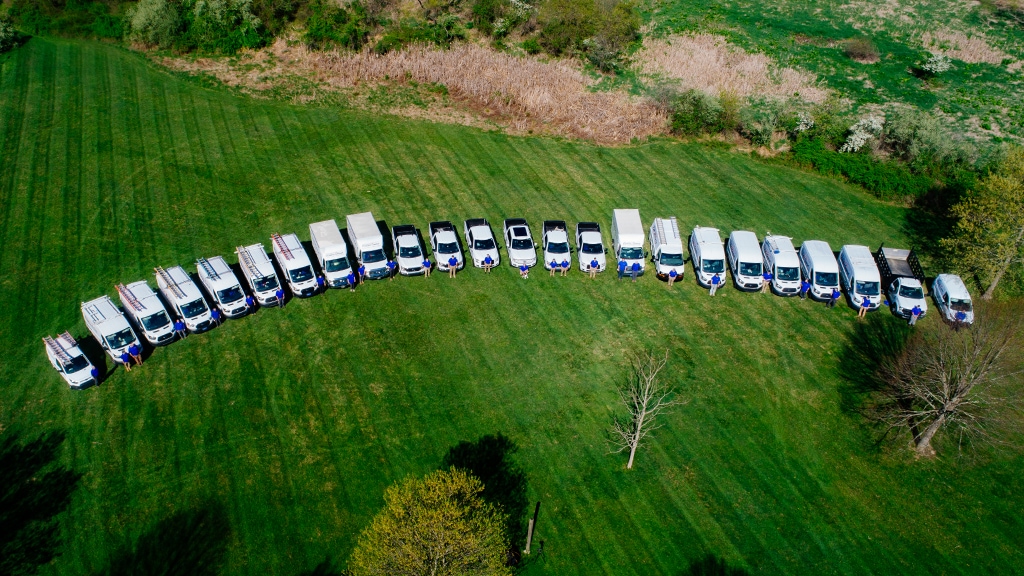 Heating Service, Heating System Maintenance, and Furnace Service
Family owned and operated, Chadds Ford Climate Control understands the challenges of keeping up with household and commercial maintenance. While heating and cooling are significant expenses and extremely important to your comfort and budget, regular service is often overlooked. But waiting for heating, ventilation, and air conditioning (HVAC) components to fail before paying attention is the most costly means of maintaining them.
Avoid stress with heating service from Chadds Ford Climate Control!
For homeowners and business owners in Pennsylvania's Chester and Delaware Counties and throughout Chadds Ford, PA, Kennett Square, West Chester, Glen Mills, Landenberg, Malvern, and Paoli, PA, an affordable, convenient, and rewarding option to ensure efficient HVAC operation is signing up for a maintenance agreement from Chadds Ford Climate Control. We will remember when it is time for a check-up, send you a friendly reminder, accommodate your schedule, and arrive promptly to provide routine system maintenance.
Our licensed technicians work on all makes and models, adhere to proven service procedures, and complete necessary tasks to ensure smooth, safe, and efficient equipment operation. We will help you avoid the disruption, risks, and costs of a sudden malfunction and significantly extend the service life of your equipment. With several options to choose from, we are confident we have an HVAC maintenance plan that is just right for you!
Consider Some of the Many Advantages of Annual Heating Maintenance from Chadds Ford Climate Control
Most heating repair issues that Chadds Ford Climate Control responds to over the winter could have been prevented by professional maintenance.
A regularly serviced heat pump requires 10 percent to 25 percent less energy than a neglected one.
Heat pump difficulties, such as inadequate airflow, grinding noises, and improper refrigerant charge, are corrected during regular tuning, preventing further damage to the system.
The heat exchanger needs an air (and gas) tight seal to prevent the gases inside from escaping. Seasonal inspection of the heat exchanger is an essential safety measure.
Clean, well-tuned components require less fuel to produce more heat, conserving energy and lowering operating costs.
Regular troubleshooting identifies minor issues before they turn into big problems. With seasonal maintenance, our licensed technicians from Chadds Ford Climate Control will make needed adjustments, replace any worn parts, and promote reliable performance.
Seasonal check-ups extend service life. A system that is maintained in peak condition resists malfunctions and failure.
By verifying the functionality of the thermostat, less energy is wasted and excessively high costs are avoided.
Cleaning blowers promotes optimum airflow, helping to prevent overheating, which can result in cracks in the heat exchanger, and exposure to carbon monoxide.
Faulty or loose electrical connections are addressed, reducing the risk of a fire hazard.
A clean system can enhance your indoor air quality (IAQ).
A maintenance agreement from Chadds Ford Climate Control helps ensure you meet the warranty requirements and protects your investment.
Heating Service in Thornton, PA | Heating System Maintenance Chester Heights, PA | Furnace Service Chadds Ford, PA
Need Heating Service Service?