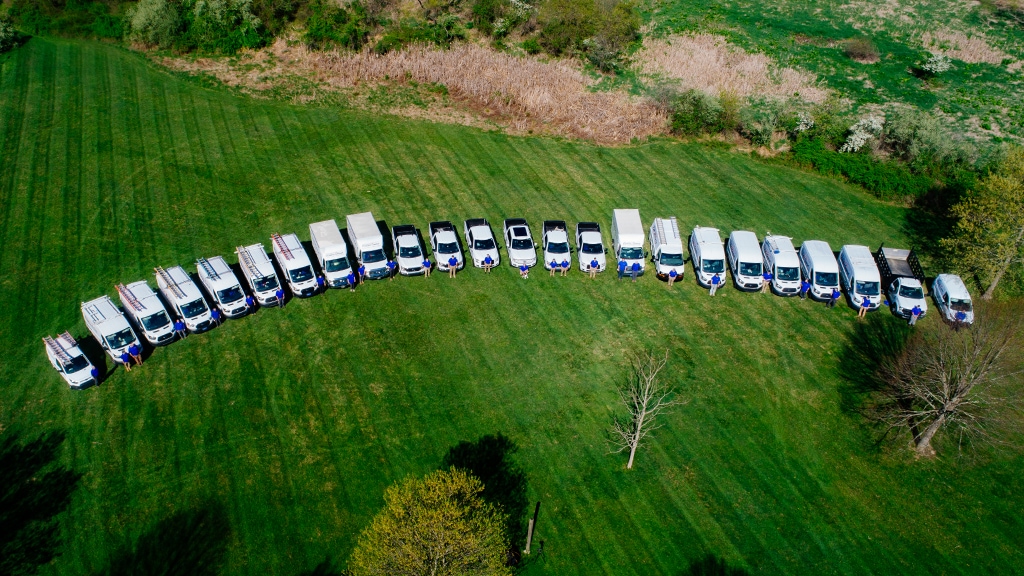 Thermostat Installation and Wi-Fi Thermostat Installation
Enjoy Greater Levels of Control
If you want to improve your comfort, reduce energy use, spend less on perfect temperatures, enjoy greater convenience, and have precision control over your indoor environment with the touch of a button here in the Chadds Ford, PA, area, Chadds Ford Climate Control can do that. The solution comes in a sleek, smooth, four-inch square that looks a bit like a smartphone but mounts neatly on the wall.
With the tap of your fingertip, the on-screen menu lets you set your customized comfort schedule, adjust settings, and so much more. With the Bryant Housewise Wi-Fi Thermostat, you gain a lot more than programmable temperature control. The Housewise thermostat incorporates groundbreaking technology to save homeowners an average of 20 percent on heating and cooling energy costs. It features a full-color touch-screen interface, user-friendly graphics, a four-day local weather forecast, in-depth energy reporting, and monthly energy-saving tips tailored to your specific household use.
Modern Thermostats to Improve Your Home
Wi-Fi capability allows access to your system from almost anywhere. As long as you have web availability, you can make adjustments, get updates, and coordinate according to your schedule or requirements. Whether the temperature suddenly drops, humidity spikes, or you are stuck at work, curled up in bed, or halfway around the world away on vacation, you can stay in touch with your home environment.
This not only promotes greater energy-saving potential but protects you from energy waste, discomfort, and property damage. The innovative Housewise Thermostat protects the efficiency and reliability of your HVAC system with reminders and alerts for filter changes, temperature extremes, high/low humidity, and service needs.
It will even notify Chadds Ford Climate Control of issues and fault codes for quicker response. Consider this amazing little thermostat an integral part of regular maintenance, and when combined with a comprehensive service agreement from Chadds Ford Climate Control, you can simply relax and enjoy the ongoing benefits.
Contact Chadds Ford Climate Control Today to Learn More About Our Thermostat Options and Enjoy Optimum Comfort Control!
Due to smart technology, the thermostat automatically adjusts to heating and cooling gains and losses within the home, variations in weather, and more to provide greater energy conservation. You will benefit from up-to-the-minute monitoring, monthly energy tracking, and month-to-month comparisons.
This modern device is also compatible with humidifiers, dehumidifiers, and ventilators, and it can manage your Hybrid Heat system. With accurate installation from Chadds Ford Climate Control, your new thermostat will provide greater convenience, cost-saving advantages, and outstanding comfort. As a Bryant Factory Authorized Dealer, our technicians are well-versed in this leading-edge technology. We complete your project quickly and neatly, and we help familiarize you with the easy operation and many rewarding features.
Wi-Fi Thermostat Installation in West Chester, PA, and Thermostat Installation in Glen Mills, PA