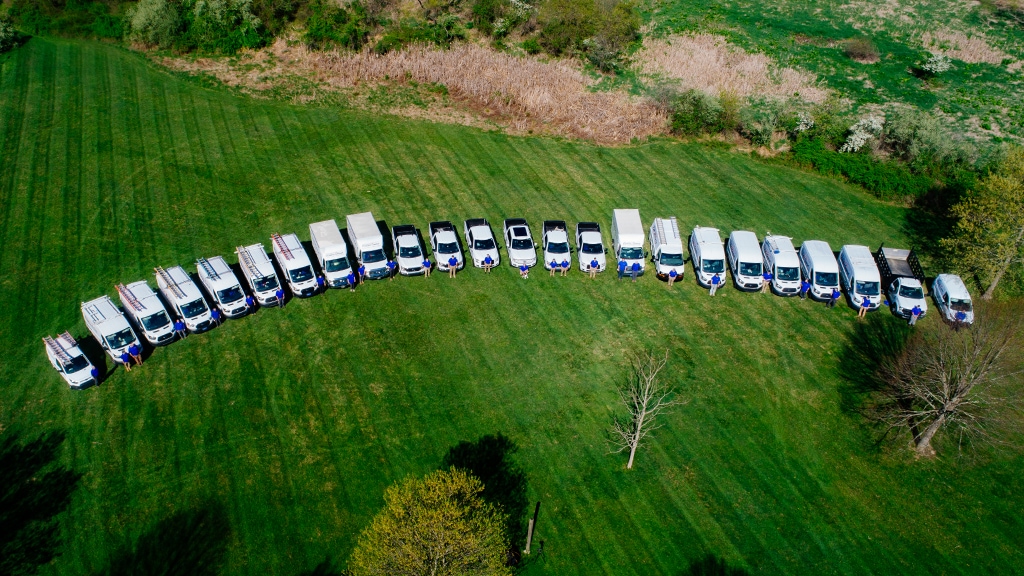 Water Heater Installation, Standard Tank Water Heater, and Tankless Water Heater Installation
A new water heater is a sizable investment, and it is important to install the right system for the needs of your family. Whether you are debating repair or switching from conventional tank style to tankless, Chadds Ford Climate Control is here to optimize value and convenience.
As a local, family-owned company, we prioritize the quality of services and equipment. Our fully insured, licensed, and background-checked technicians have the in-field experience, training, and resources to handle every and any challenge here in the West Chester, PA, area.
For All Your Hot Water Heater Services, Trust in Chadds Ford Climate Control!
Get in touch with Chadds Ford Climate Control for all of your water heating concerns. We handle new installations, replacement, conversion, repair, and maintenance of all makes and models. Known for prompt response, honest answers, and integrity of workmanship, we strive for swift turnaround and take very good care of your home and property. Every project is backed by our 100 percent satisfaction guarantee. Chadds Ford Climate Control sets higher standards across Chadds Ford, Kennett Square, West Chester, PA, Glen Mills, Landenberg, Malvern, and Paoli, PA.
Standard Tank Water Heaters
Along with an affordable, upfront cost and simplicity of installation, there is a tank-style water heater to suit any demand. No matter the size of the household or points of usage, Chadds Ford Climate Control provides an efficient, reliable, and long-term solution.
Tankless Water Heaters
Avoiding standby energy losses, tankless water heaters offer unmatched efficiency. This space-saving option can be expected to last around 20 years with proper maintenance, is covered by longer warranties, and eliminates the concerns of flooding caused by a ruptured tank. Plus, there is no more waiting for water to heat up, and you will never run short.
Water Heater Installation in Landenberg, PA | Standard Tank Water Heater in Chadds Ford, PA | Hot Water Heater Services in Newark, DE
Need Water Heater Service?