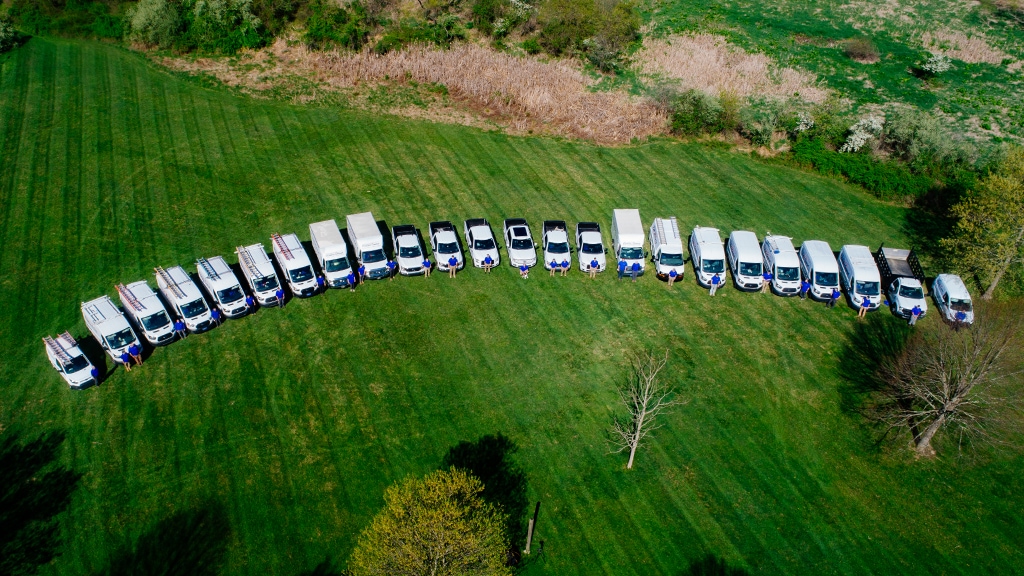 AC Maintenance, Air Conditioning Tune-Up, and AC Tune-Up
As a home or business owner, you realize the importance of maintaining a comfortable and healthy indoor environment. Family owned and operated, Chadds Ford Climate Control understands the challenges you face and answers with an affordable and simple solution. Let us take on the work, worry, and care of your new cooling system so you can take your comfort for granted.
Enjoy the benefits of regular AC service!
Lower cost of operation, extended service life, cleaner air quality, superior cooling capacity, and elimination of the majority of AC repair needs are all part of the job. Our licensed technicians work on all makes and models, accommodate your schedule, and complete timely service. We handle every detail of necessary upkeep and properly dispose of debris, discarded equipment, and evacuated refrigerant.
Rather than wait for your air conditioner to malfunction before calling for assistance, enroll in a service plan, and we will keep the entire system in tip-top condition, ensuring reliable and more energy-efficient operation. In Chadds Ford, PA, and throughout Kennett Square, West Chester, Glen Mills, Landenberg, Malvern, and Paoli, PA, Chadds Ford Climate Control delivers expert service and long-term results. With a number of coverage options, there is a maintenance agreement that is ideal for your exact needs.
Some of the advantages of a maintenance plan from Chadds Ford Climate Control include:
The alternative is reactive service. On average, repairs are five times more costly than scheduled service.
Thoroughly cleaning the blower's fan blades promotes efficient and quiet operation.
Neglected air conditioning vents are the perfect environment for moisture-loving black mold. Professional cleaning eliminates and prevents mold from making a home in the cooling unit and ductwork.
Without seasonal cleaning, mold growth is perfectly positioned to introduce millions of harmful airborne spores into the airstream.
Exchanging a dirty, clogged filter with a clean one can trim a cooling unit's energy usage by 5 percent to 15 percent.
Bent aluminum fins on the evaporator and condenser coils obstructs necessary airflow. With regular troubleshooting, this issue is easily corrected.
Drain channels may become clogged with algae. This reduces dehumidification capacity and may result in property damage due to overflow and excess moisture.
When the system as a whole is maintained in peak condition, it resists wear and tear, providing extended service life.
Dust, grime, and faulty parts cause components to work harder to achieve desired temperatures. This causes lengthened run times, excessive energy use, and elevated costs.
As equipment experiences wear and tear, it will eventually fail. Yearly inspection, tuning, and cleaning help prevent the majority of repair needs.
When service is performed in the spring, there is ample time for any necessary replacement parts to be ordered and installed. We make sure your system is ready to handle the heat.
A record of professional service is normally a stipulation of warranty coverage.
Air Conditioning Service | AC Tune Up Chadds Ford, PA, Kennett Square, West Chester, Glen Mills, Landenberg, Malvern, and Paoli, PA
Need Air Conditioning Service?
"From sales with Marty designing the perfect HVAC system for my house after hurricane Ida, to Installation having him oversee the job things have been wonderful with Chaddsford Climate Control. Dina is on top of sending the best tech out to my house, Bill whom is super knowledgeable and always answers my questions making sure I understand things clearly. All while preforming my system maintenance to help keep my investment running at peak. I really feel the care the company has for their clients and am glad I chose to go with Chaddsford climate control for my new system replacement. Thank you all so much!"
- Victoria M.
"My air conditioning system needed to be checked since it was not working.  Bill McDonald from Chadd's Ford Climate Control came out to evaluate my air conditioner.
Every aspect of my experience was exceptional.  He was on time and called beforehand to let me know that he would be arriving in 15 minutes.  Bill was super helpful and patient with me and all my questions. He explained every aspect of what needed to be done and gave me plenty of time to process and ask more questions. He was thorough and professional. When he presented the estimate he was polite and did not try to sell anything extra. My repair was perfect. I will use this company again and again.
Thank you Bill!"
- Carol V.
"As always, prompt arrival. Thoroughly explained the reason one part that should be replaced sooner than later rather than simply saying it must be done now, giving me the option. That was truly appreciated. Bill McDonald is an excellent serviceman!"
- Jamie F.