Air Conditioning Installation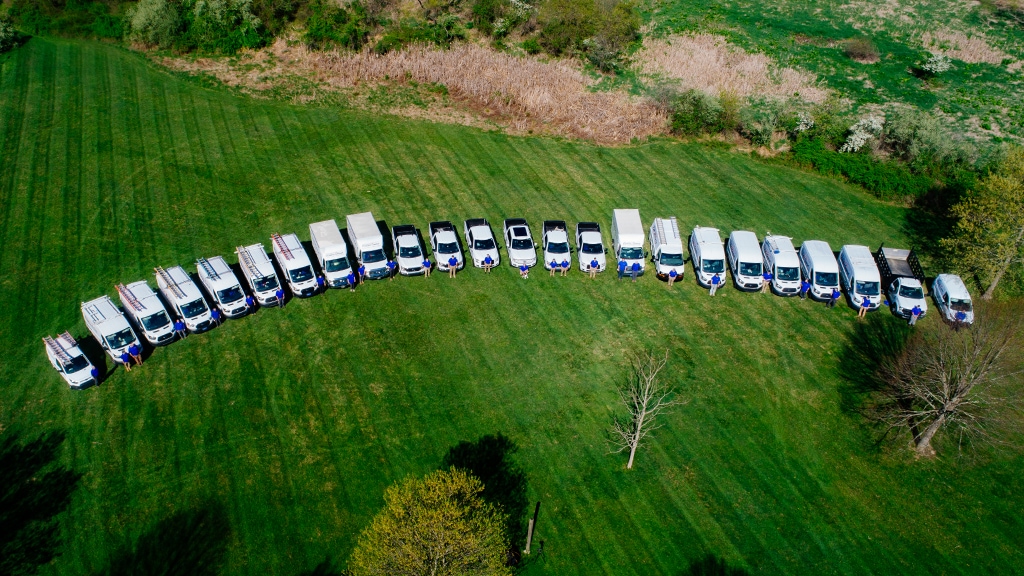 Air Conditioning Installation and AC Replacement
Whether you are considering a new installation or upgrade of your cooling system, the many options are both exciting and overwhelming. Making the wrong selection for your Kennett Square, PA, area home and particular needs could be a costly mistake. So, how do you choose equipment that performs efficiently and reliably while also ensuring your comfort? You trust the professionals from Chadds Ford Climate Control.
We leave no room for error. We work closely with you, offer informed recommendations, and get the most value from your investment. As a Bryant Factory Authorized Dealer, our installation team receives ongoing factory training and follows strict service procedures. Our expertise allows us to answer your requirements with groundbreaking technology that maximizes energy savings, lowers operational costs, and improves your quality of life.
Enjoy a stress-free AC installation!
Our many years of experience ensure organized project management. No details are overlooked. Every challenge is anticipated. No damage, debris, or mess is left behind. We will install your custom-designed cooling system promptly, accurately, and to your 100 percent satisfaction.
Our team will provide a straightforward solution to whatever challenge your home or office presents, such as tight installation space, lack of ductwork, or moisture problems. Know that Chadds Ford Climate Control does what it takes to get everything right, ensuring your highest expectations are met and that you are familiar with the operation and features of your new system.
Central AC Installation and AC Installation in Kennett Square, PA
Family owned and operated, Chadds Ford Climate Control takes a more personal approach to your comfort. When you let us handle your cooling needs, we give you the attention you deserve. We do not rely on cookie-cutter solutions or determine specifications based on nothing more than a tape measure. Your individual needs are our top priority, and we take the time to get everything exactly right.
So many factors impact cooling requirements, starting with your concerns and expectations, the number of occupants in your home, the quality of insulation, attics, and crawl spaces, and even shade from nearby trees and plants. At Chadds Ford Climate Control, we work hard to ensure your satisfaction. We carefully and meticulously design your system to keep up with the demands of your household or commercial facility for many years to come.
Our Chadds Ford area air conditioning installation services are second to none!
Not only does our qualified team from Chadds Ford Climate Control help you with the many choices involved with HVAC installation or retrofit but we also provide accurate installation. While recent studies reveal that over 90 percent of HVAC installations suffer from energy-wasting errors, we work hard to ensure you are among the 10 percent who save money, avoid frequent AC repairs, and benefit from longer AC service life due to precision workmanship.
Our in-field experience, state-of-the-art technology, and dedication to quality sets us apart from the competition. Our customers in Chadds Ford and across Kennett Square, PA, West Chester, Glen Mills, Landenberg, Malvern, and Paoli, PA, are our friends and neighbors. We build long-lasting relationships and protect their investment with superior products, installation procedures, and comprehensive service contracts. Contact Chadds Ford Climate Control at (610) 388-9333 to begin a rewarding and satisfying experience from start to finish.
AC Installation | AC Replacement Chadds Ford, Kennett Square, West Chester, Glen Mills, Landenberg, Malvern, and Paoli, PA
Need Air Conditioning Installation Service?
"From sales with Marty designing the perfect HVAC system for my house after hurricane Ida, to Installation having him oversee the job things have been wonderful with Chaddsford Climate Control. Dina is on top of sending the best tech out to my house, Bill whom is super knowledgeable and always answers my questions making sure I understand things clearly. All while preforming my system maintenance to help keep my investment running at peak. I really feel the care the company has for their clients and am glad I chose to go with Chaddsford climate control for my new system replacement. Thank you all so much!"
- Victoria M.
"My air conditioning system needed to be checked since it was not working.  Bill McDonald from Chadd's Ford Climate Control came out to evaluate my air conditioner.
Every aspect of my experience was exceptional.  He was on time and called beforehand to let me know that he would be arriving in 15 minutes.  Bill was super helpful and patient with me and all my questions. He explained every aspect of what needed to be done and gave me plenty of time to process and ask more questions. He was thorough and professional. When he presented the estimate he was polite and did not try to sell anything extra. My repair was perfect. I will use this company again and again.
Thank you Bill!"
- Carol V.
"As always, prompt arrival. Thoroughly explained the reason one part that should be replaced sooner than later rather than simply saying it must be done now, giving me the option. That was truly appreciated. Bill McDonald is an excellent serviceman!"
- Jamie F.